Trump Doral Vacation Package includes Spa Treatments
We also have an incredible Golf Championship Package for couples who golf together; or if looking to bring your buddies and play like champions well we can accommodate that with a per person golf rate savings.Play Trump Doral Championship golf Courses at a great deal. Save Trump Trump Doral Vacation Packages.
Trump Doral Spa Treatment Packages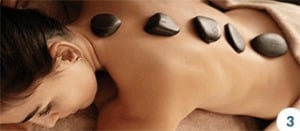 Doral Signature Massage

Choose from a selection of intentions for relaxation, de-stressing, revival or renewal. Our signature Doral massage uses a Swedish technique.
Reflexology Massage

This healing technique relieves stress, promotes relaxation, increases circulation

and helps to balance the body by stimulating pressure points on the feet.
Skin Smoother

The treatment combines the famous skin-healing properties of lavender with cooling peppermint and regenerative rose to rescue distressed skin. Gentle exfoliation (optional if skin is sunburned) prepares the body for an intensive layering of hydrating rose gel with soothing lavender and peppermint oil.
 Aroma De-Stress

A polishing scrub prepares your skin for rich, nourishing layers of potent essential oils and herbal extracts. Under a wrap, your body's warmth encourages their restorative effects to go to work. A specially selected combination of soothing essential oils calms a busy mind: sweet, earthy frankincense works on the intuition and encourages a meditative sense of peace; gentle chamomile has a calming effect and rosemary brings clarity of mind. Finally pressures and stretches awake the muscles and ease you back into the day.
Detox Reviver

The perfect pick-me-up for when you're feeling sluggish or lethargic with out-of-condition skin. This treatment combines fresh and energizing aromatherapy blends for a strengthening, detoxifying effect. Exfoliation with finely ground olive grains refines the pores and reveals renewed skin, then while you are enveloped in layers of gels and oils a stimulating foot reflex pressure massage encourages the release and elimination of toxins
This ancient healing art uses smooth hot and cool stones to melt away tension and stress. Recharge your being with this euphoric rhythmic massage
A customized facial based on your skin type and needs.