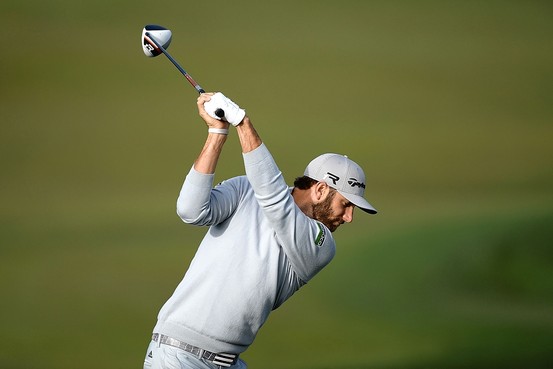 Having a great golf game isn't just about having the best swing; sometimes you need the technology to drive the ball home. IT has been an impressive year for driver development, here's a rundown of the top five drivers currently out that are geared to helping you achieve your best golf game.

Cleveland Classic Golf Driver
This amalgamation of deep-faced performance and classic style may be the game changer you are looking for. Offered in three different models, all with their own unique weight, feel, and performance to mesh perfectly with your personality, this titanium driver is fitted with both a Miyazaki shaft (55g) and a Golf Pride rubber grip (25g). The lightweight shaft increases swing speed, and the various weight options may give you the choice that you need to elevate your game.
After hitting the Classic, there's no surprise why all the Cleveland staffers have quickly switched to this club. This is the area where the Classic shines.
If I could compare how my swing looks to a known pro's swing, I'd say it looks closest to Jason Gore's (and I also have a similar build to him). My setup is a 9.0 290 T3 (full explanation of what that signifies is in my original topic – basically it's a head cast ~3° open) with a Kusala White 72x tipped 1″. At least 2 players on tour using the White in their drivers have it tipped 1″ or more (Bradley – 61x tipped 1.5″; Kokrak – 83x tipped 1.75″) as it tends to play a little soft to flex. For this round, I was using a Bridgestone B330 as my ball.
Like I said, the course I played on was a little short so I didn't get to play driver on as many holes as I'd like but I did get a good feel for it's performance based on the 4 holes it was used. The course was also in very good shape and a little firm. (The greens were playing around a 13-14 on the stimp but that's for another topic.) The 4th hole was a 520yd par 5 that was pretty straight and went uphill from the tee and then downhill at the 200yd point. This was the first time I was able to pull the driver out. I caught this one a little out toward the toe but it gave me a nice mid height draw that stopped rolling at about 340 (I had ~180 left). I'm not sure where it landed because I couldn't see over the rise. The next hole was a downhill 380yd par 4 and I pulled my driver again. This time, I swung a little easier and caught it in the center. Again, it took off with a mid height draw that stopped in the rough about 30yds from the green (~350). Both of these shots had a flight I only saw with my XL Tour occasionally. They started off rising but flattened out and continued down range. My XL Tour never ballooned but it looked like the ball still climbed during its flight. I could only imagine the spin numbers I was getting. The rest of the holes on the front were either Par 3s, short Par 4s or had hazards around 300yds out.
Listen to the hype and try one. The Classic is the real deal. It is the newest member of great Cleveland drivers – OG Launcher, Launcher Comp, Hibore XL/XL Tour and now the Classic. It's everything I'm looking for in a driver – Low spin, Solid, Neutral biased, LONG and Forgiving. Do not feel bad for "going against Cleveland's light weight design" and getting a heavier shaft in that head. It works and works well.
Save 25% on the Cleveland Classic Golf Driver.
Callaway RAZR Fit Xtreme Golf Driver
Callaway's longest fully adjustable driver uses the new Speed Frame Face to increase stress distribution and stress all over the face, fixing even off-centre hits. Calloway have also added the latest Forged Composite Crown, said to be the lightest crown around (12.1g), lowering the centre of gravity (CG), lessening spin and allowing for higher ball speeds. Rounded of with a choice of lofts allowing for better diversity of face angle/CG options, and you'll agree this is a driver that truly wants to be customized to drive you into that first place position.
Save 40% on the Callaway Razr Fit Xtreme Golf Driver

Adams Speedline Supers Golf Driver
With its standout white crown design and matte black face, this club will inspire confidence to align perfectly for that winning shot. Adam's FastFit Adjustability offers 3 lofts of 9.5, 10.5, or 11.5 to really allow customization to optimize your desired swing and ball flight. Incorporating Velocity Slot Technology, a deeper cut in the heel and toe increases the sweet spot of the hit at impact. The Aerodynamic Refinements and the Matrix Radix S shaft just confirms that this is the driver you're looking for if you want increased ease of hit, with super distance.
Save on the Adams Speedline Super Golf Driver
Titleist 913 D2 Golf Driver
Aimed at creating less spin and more distance through advanced weighting and a new centre of gravity location, the Titleist 913 D2 is the club you need to really bring out your strengths. There is now an 11% increase in maximum ball speed compared to the 913's predecessors, meaning
redesigned SureFit Tour Weight in the rear of the sole and a Forged Variable Thickness Insert, this club brings the professionalism of Tour players to your front door.
Save on the Titleist 912D2 Golf Driver

TaylorMade R1 Golf Driver
The TaylorMade R1 was tailor made for you – with 168 different tunings, including 7 face-angle settings and 12 loft settings from 8 – 12 degrees, the R1 is here to optimize accuracy and distance. The R1 offers movable weights to alter your shot type. You can change the head's CG by up to 5mm, to allow a draw or neutral trajectory. The lightweight 55g Aldila RIP Phenom shaft is tip-stiff for faster speed with the feel of a heavier shaft. Combined with the 'V' shape of the white crown and black face and you have a driver that ensures perfect alignment and heightens your winning focus.
With each clubs distinct advantages, these five drivers are sure to bring a new level of confidence and strength to your game, whatever type of player you are. The new level of technological advancement and customability offered in each club promise to be the needed boost that could bring that cup home and put you ahead of the rest.