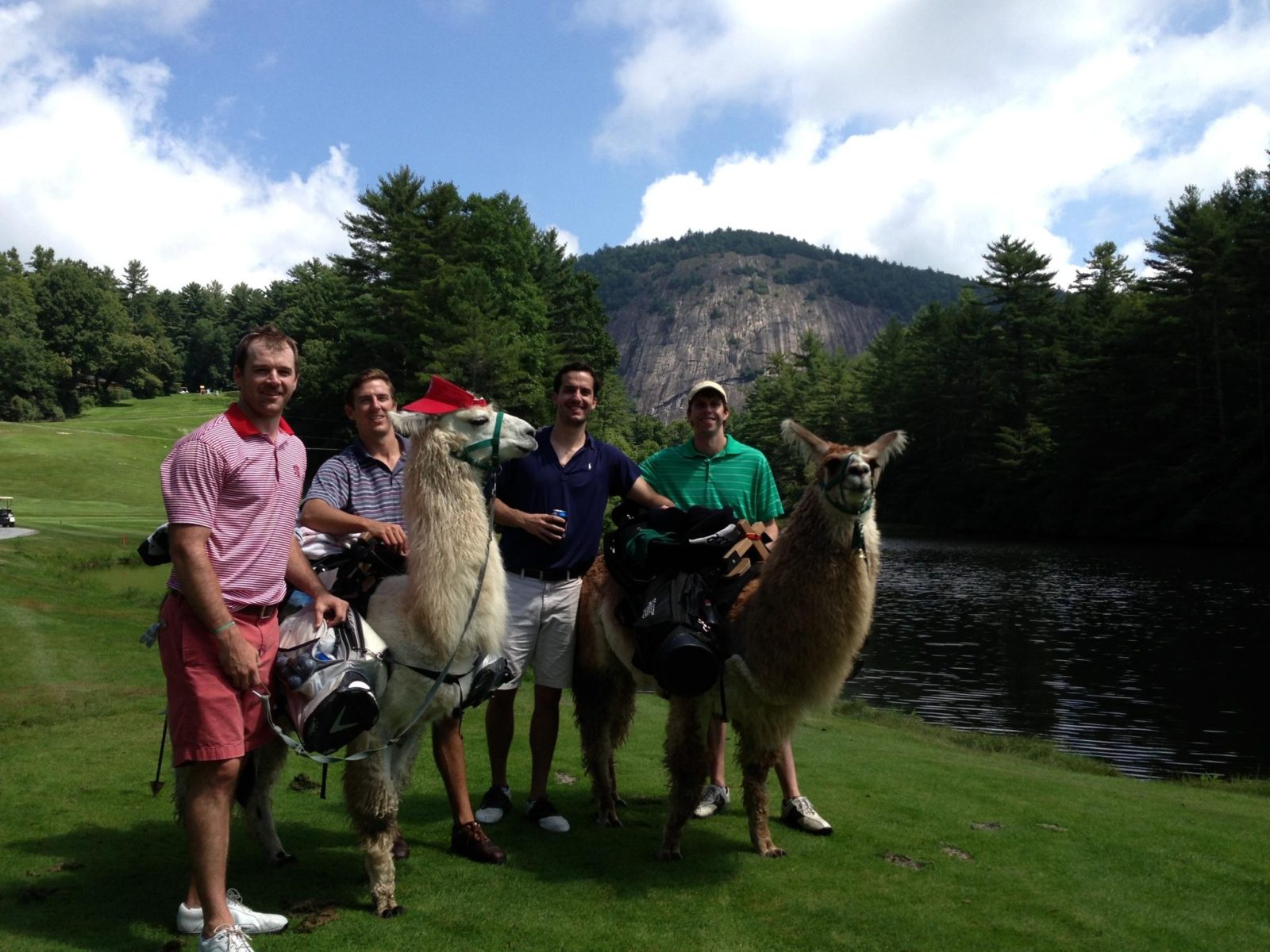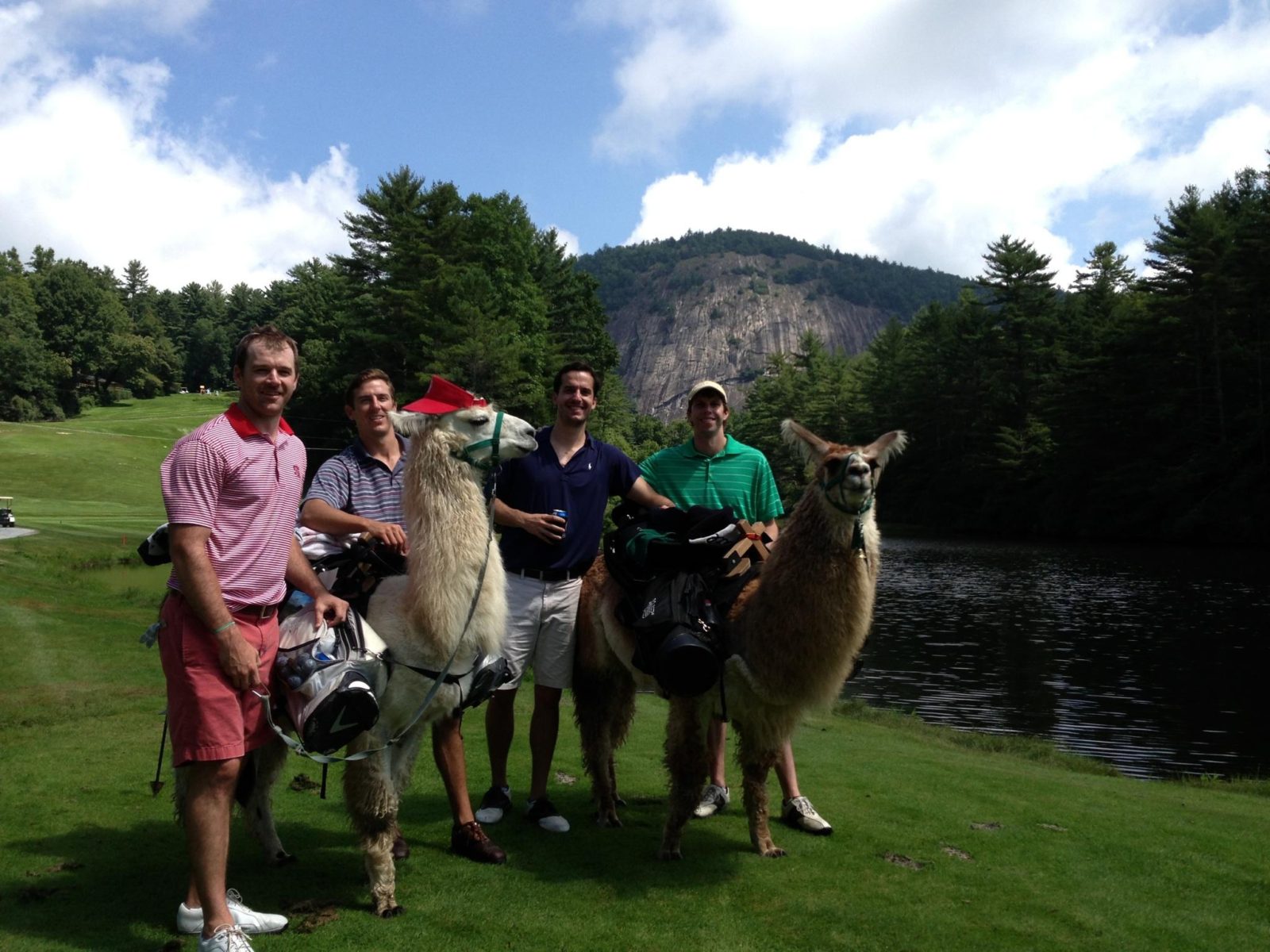 Watch out Caddy Shackers; Lama talk and cadding have gone together the past 30 years. "Big Hitter the Lama." Well in this case the caddies are lamas, and they don't grant total consciousness on your deathbed.
Sherwood Country Club in Brevard North Carolina is offering up Lamas to golfers as a unique caddie experience. They carry two golf bags, they don't give yardages, they don't read putts, and they don't talk smack., and you don't have to tip them. The Lamas are lead down the fair ways with a leash and stake. Simply push the small stake in the ground where you want them to stand and they begin eating the grass and waiting for you.
The Club pro Brian Lautenschlager and owner Mark English have been training 11 Lamas for the past year and they are ready to be your caddie Lama. As bizarre as the idea may sound to most, it was a no-brainer for Lautenschlager.
"Obviously they're a great attraction and will turn heads when you're driving by the course. And Sherwood is kind of in an isolated location, so I thought it'd be something unique to get people out to see us," he said. "And one thing I thought about when deciding to do this was why get a bunch of carts when you can do something unique with an animal and have less damage done to the golf course."
The Lama caddies are a good idea and bring a cool new unique experience to the golf course. They can even can pack small coolers if you want them… Just don't give them any lip.
By: Claude Pope