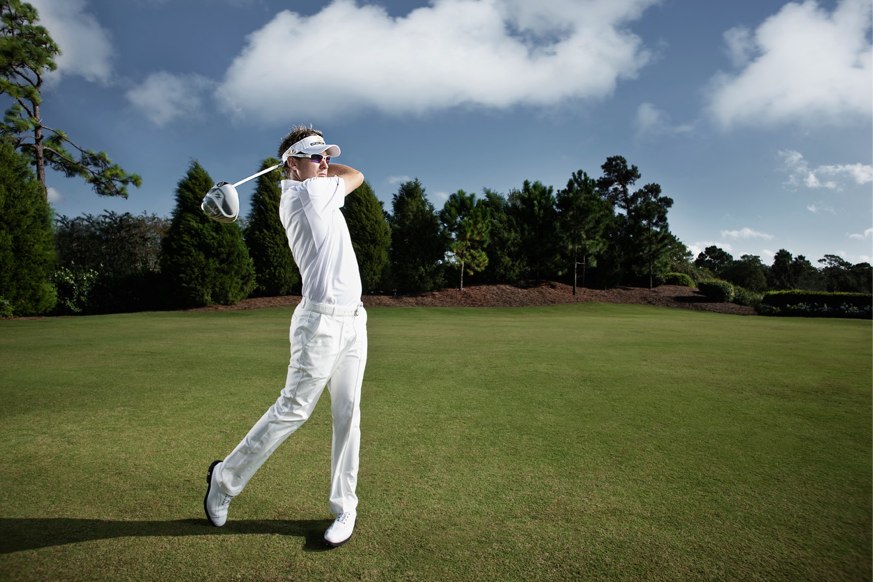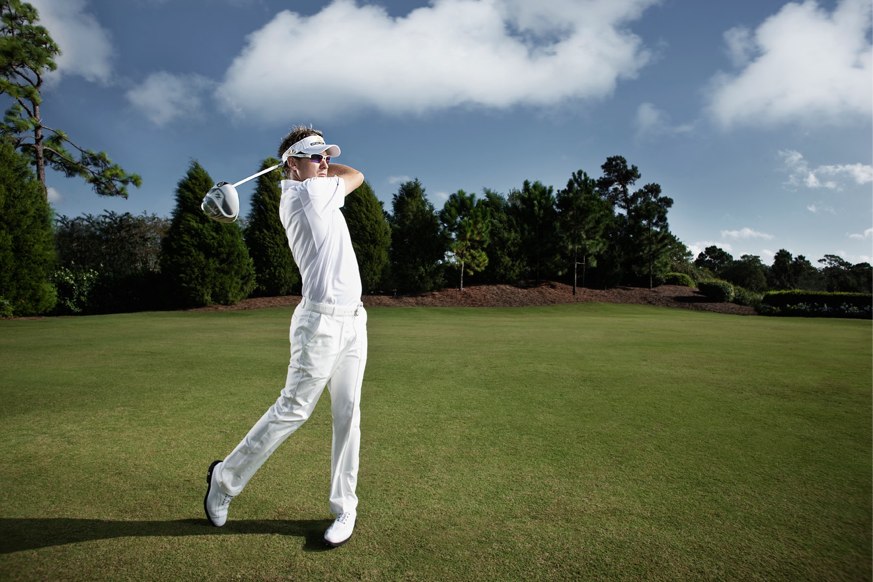 PGA Tour players over the past few years are just as much about marketing themselves as they are playing well. Players on tour are trying to brand themselves a "look" to differentiate themselves from other players. For example Ricky Fowler always wears a flat bill hat with bright colors often purple, blue, and always orange on Sunday. Tiger woods primarily wears black pants, and a solid color shirt; always red on Sunday. Phil Mickelson likes the black on black on black look, with some white accents on his belt or shoes.
Players with strong personality, and marketability are constantly pushing the envelope of golf fashion. Golf divas like Ian Poulter of England prefers the all white on white look. While John Daly has his own line of obnoxious colorful pants called Loud Mouth. Bubba Watson is a good example of someone trying to be different. His "look" is to button his collared shirts all the way to the top and wear a visor.
All it takes is going to a PGA Tour event or even if you noticed the crowd at this past weeks US Open at Merion to see that golfers in the crowd dress like their favorite players on tour. It is hard not to find a young kid in the galleries that doesn't have a flat bill Puma hat like Ricky Fowler, and its hard not to find a drunk man with a loud mouth that is wearing John Daly's pants.
Golf fashion is a big industry. There are small companies popping up left and right trying to get their "look" out and trying to get a piece of the action. If you are into golf fashion and want to look toward some cool new lines that are not played out yet on tour look a few of these companies. Scratch, Travis Mathews, G-Fore, and Royal Albatross.
My advice is to try and stay ahead of the curve in golf fashion. You don't want to show up to the course looking like Ricky Flower, or Ian Poulter. The goal is to look good and play golf. Try adding one new element into your golf wardrobe. Don't go for the grand slam and buy the whole Tiger Woods Sunday outfit. Your friends will likely make fun of you and you will look like a poser. How about this, try hard to find a cool unique look that you can pull off, and you will get the fashion respect you deserve on the golf courses.
By Claude Pope