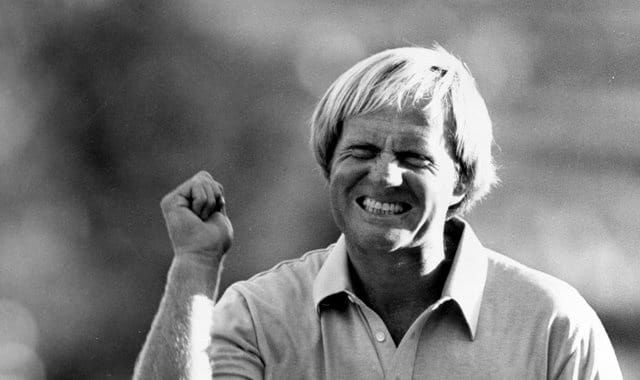 Jack Nicklaus was recently asked whose games was best suited to play well at Oak Hill in New York State, site of the PGA Championship in August. Jack Couldn't help but respond with a smile and a joke.
"I think [Lee] Trevino has the game for it. Nicklaus has the game for it. Curtis Strange has the game. Let's see, who else won at Oak Hill? Jay Hass, Shaun Micheel in 2003," he said, listing past champions from the venue. "You had a lot of players that it suited their game."
Nicklaus with his 18 majors believes that the course will play into the hand of an elite player who is capable of changing their game for the course conditions. The course could play hard and fast for a few days, and wet and slow depending on weather. Weather is always a factor but when the course is set up to play hard and fast anything can change with a hard shower.
"The guys that can adapt to it are the guys that always have been the good players," he said during a conference call for the event on Thursday. "I mean, [Phil] Mickelson will adapt well to it. Tiger [Woods] will adapt well to it. I think there's a lot of guys that will adapt well to it.
"You have so many good players today that I think will like Oak Hill, will enjoy playing the golf course, and could have an opportunity to win. To try to pick one of them out of there is pretty difficult right now. The British Open, you can eliminate a lot of guys because of conditions. The U.S. Open, you have the same thing and The Master the same thing. But I think more people, because of the summer conditions and the nature of what happened with the PGA Championship, it opens it up to more people having an opportunity to win."
Nicklaus, who won his fifth and final PGA Championship title at Oak Hill in 1980, contended the course has stood the test of time.
"It's a good test. Nobody has ever really chewed it apart, and it's one you've got to play smart on, but you've got to control your golf ball and you've also got to putt, because the greens are not easy greens."
By Claude Pope