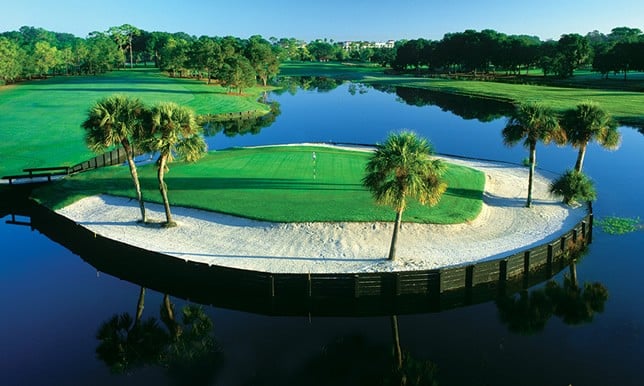 3 nights -3 rounds of golf based on 2 people per room starting at $329 per person for a Deluxe room. June 30- Aug 31
The Mission Inn & Resort is a secluded oasis located 35 minutes northwest of Orlando FL. The Resort welcomes guest with grace and hospitality of a plush private estate with Spanish architecture, 36 holes of championship golf, 8 tennis courses, 3 restaurants and lounges, full service Spa, Mariana, and 176 beautifully appointed guest rooms and 14 Villas.
There is a heated swimming pool with lounge chairs and towels, on site shuttle service, nature trails, premium cable, bike rentals, trap and skeet shooting, boat rentals, fishing, and full Spa.
Most rooms feature screened in patios, well appointed bathrooms with marble and granite, signature bathroom amenities, hairdryer, coffee maker with coffee, in-room safe, ironing board and iron, flat screen tv and wireless internet.
Deluxe rooms feature two double beds or one king, or one queen
Club suites feature two queens or one king size beds
Interested in the this Golf Package Deal or looking for other Golf Package Deals?
Contact: 201-758-7400 or email: claudepope@tee-links.com
Just Sign up below with Tee-links and we will send you a $10 OFF coupon code to use on any Travel Package or Golf Round so get started now.