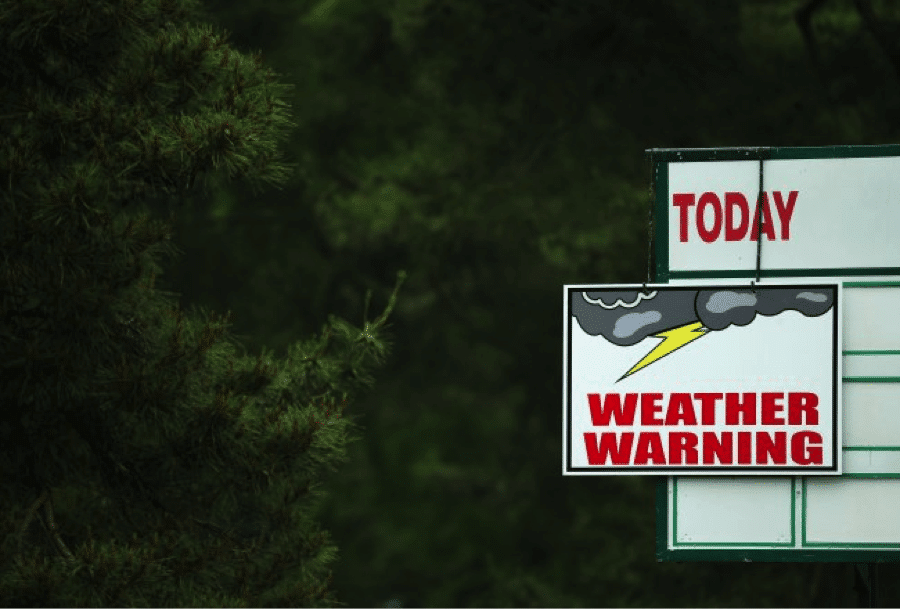 Today looks like it could be a wash at Merion. .  A rare windy super-storm is coming from the west called a Derecho, and it will affect the entire day in Ardmore PA.
Derecho | dāˈrāˌ ch ō | noun: a line of intense, widespread, and fast-moving windstorms and sometimes thunderstorms that moves across a great distance and is characterized by damaging straight-line winds.
After only two hours of play this morning the US Open is on hold due to severe weather. Play stopped at 8:36 am with Ian Poulter leading the open after biriding the first three holes.  Phil Mickelson is even par through 5 holes, and most of the field has not teed off.  Paul Casey is not too worried about the storm, he said, " It's a major, we can finish on Monday and that will be fine."
Merion is built on terrain that generally drains well. There will not be much standing water on the course; but after a storm like this the grounds crew will have their hands full getting the course back into major championship form. Most of the work will be done draining water out of the bunkers with a pump. Then the crew will have to re-rake all the bunkers to USGA standards, and remove all the debris from the course.  The crew at Merion will probably work through the early hours of the morning to get the course ready for play first thing Friday morning.
By Claude Pope