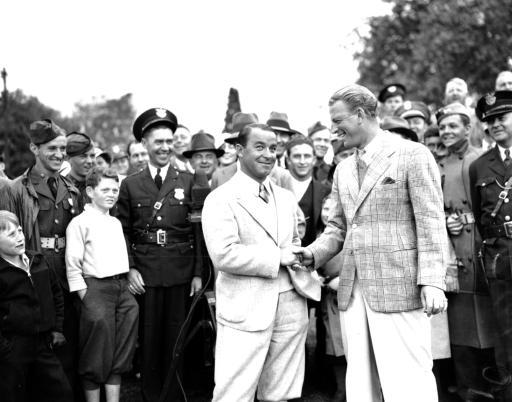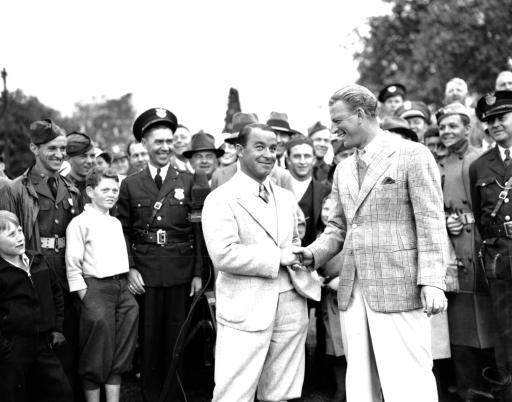 1935 Masters Golf Tournament – Gene Sarazen – The Shot heard around the World.
A Brief history lesion before the start of the 2014 Masters Tournament  kicks off April 10-13th.
In 1935, only the 2nd Year of the "Augusta National Invitational Tournament" now the Masters was in a change from the first year; the nines were switched to their present order, with the finishing hole at "Holly."
In the fourth round of the Masters Invitational, Gene Sarazen was down three shots holed a very rare Double Eagle (235 yards, 4 wood) to tie Craig Wood and force a 36-hole playoff. This second shot at "Firethorn," the par-5 15th hole (then 485 yards) it was referred to in golf as the "shot heard 'round the world."
At the time of Gene Sarazen's second shot a check for $1,500, the winning prize had already been written to Craig Wood, who had already finished his round. Wood would have to wait another six years before finally winning his Masters title. The Sarazen Bridge at the Augusta National Golf Club is named to commemorate the 20th anniversary of this feat.  It remains one of the most famous shots in golf history.
Gene Sarazen would go on to say that, " That Double eagle wouldn't have meant a thing if I hadn't won the play-off the next day. The aspect I cherish most is that both Walter Hagen and Bobby Jones witnessed the shot.."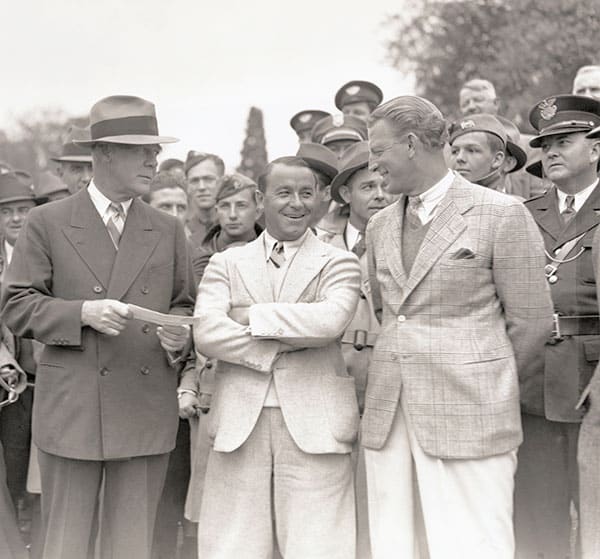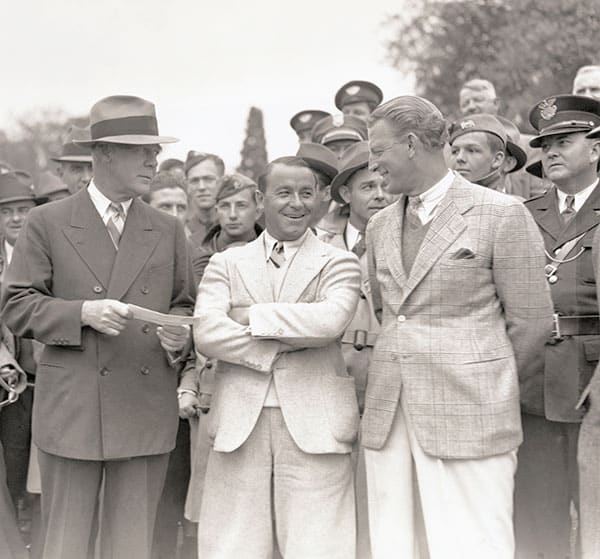 Sarazen won the Monday playoff by five strokes, even-par 144 to 149 (+5), and pared the 15th hole in both rounds. Tournament co-founder and host Bobby Jones finished at 297, fifteen strokes back in a tie for 25th place. The purse was $5,000 and the winner's share was $1,500.
Gene Sarazen won 39 professional golf tournaments and is one of only five golfers who have completed a career Grand Slam.  The others are Ben Hogan, Gary Player, Jack Nicklaus, and Tiger Woods.  Sarazen was inducted into the Word Golf Hall of Fame in 1974. He was the Associated Press Male Athlete of the year in 1932, and won the PGA Tour's Lifetime Achievement award in 1996. He played on six U.S.  Ryder Cup teams: 1927, 1929, 1931, 1933, 1935, and 1937.
By Claude Pope