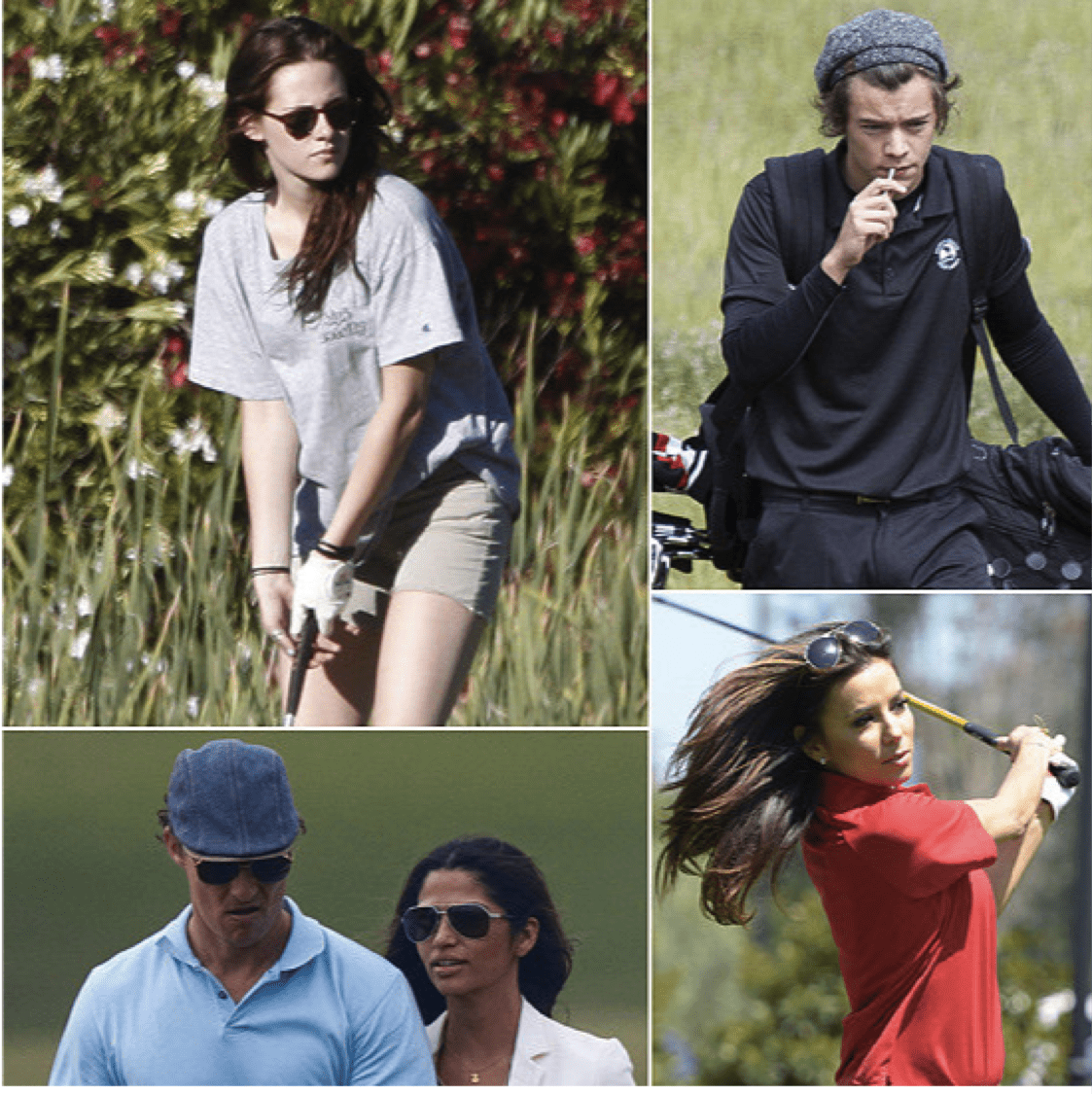 Today is National Golf Day and we're taking a look at the many stars who love the links. Kristen Steward, Liam Hemsworth, Eva Longoria, Matthew Mcconaughey, Harry Styles, and more have all walked the green in years past, and there are even more big names that have taken a swing at the sport. Even if you can't pick up a club today, celebrate National Golf Day with these celebrity moments on the course.
In honor of National Golf Day Tee-links is Offering $15 Off any golf purchase over $60 – use coupon code "golfday" at time of check out to get your discount.
Kristen Stewart tried her hand at putting at a Malibu, CA, golf course.
Eva Longoria gave her best shot at a charity tournament in Toluca Lake, CA.