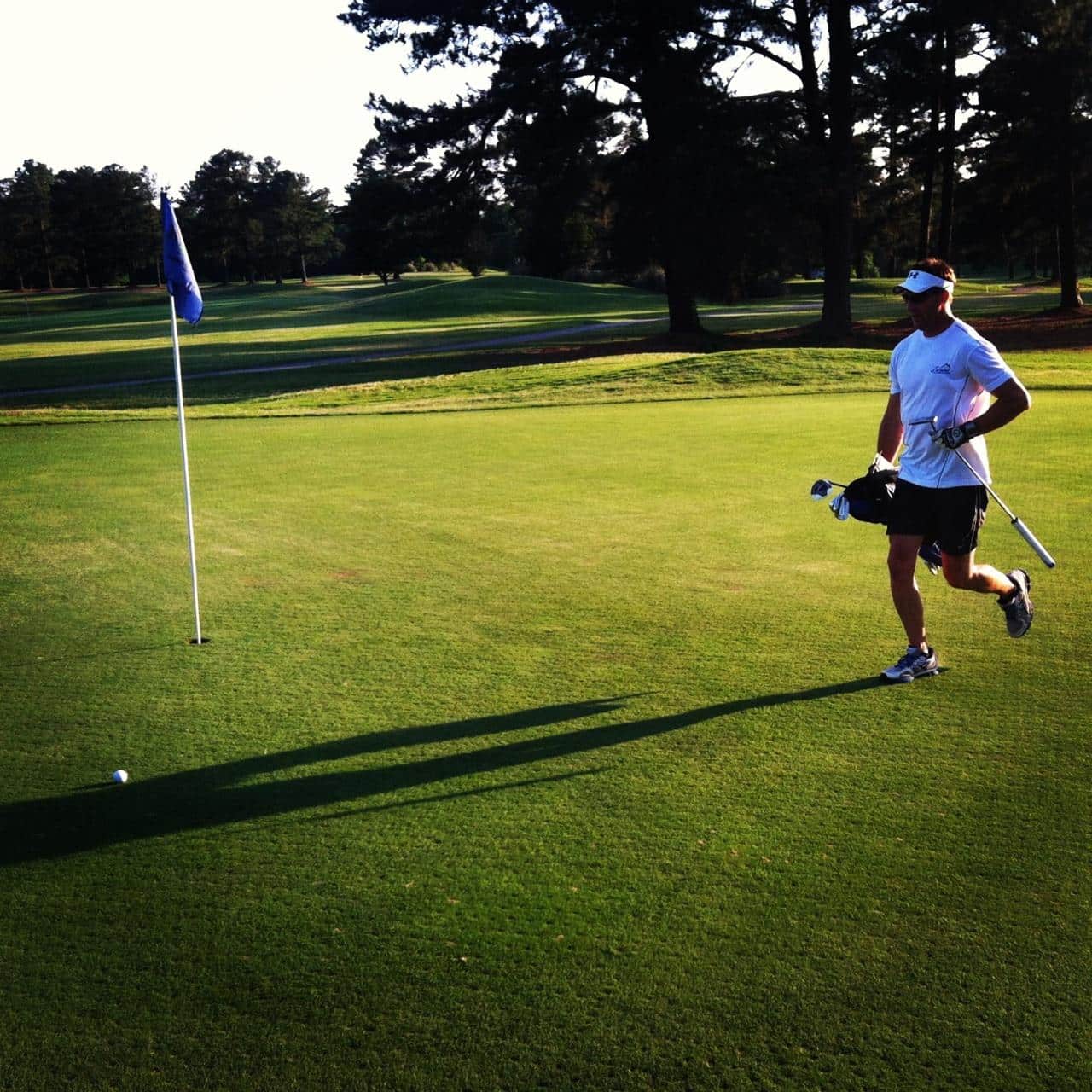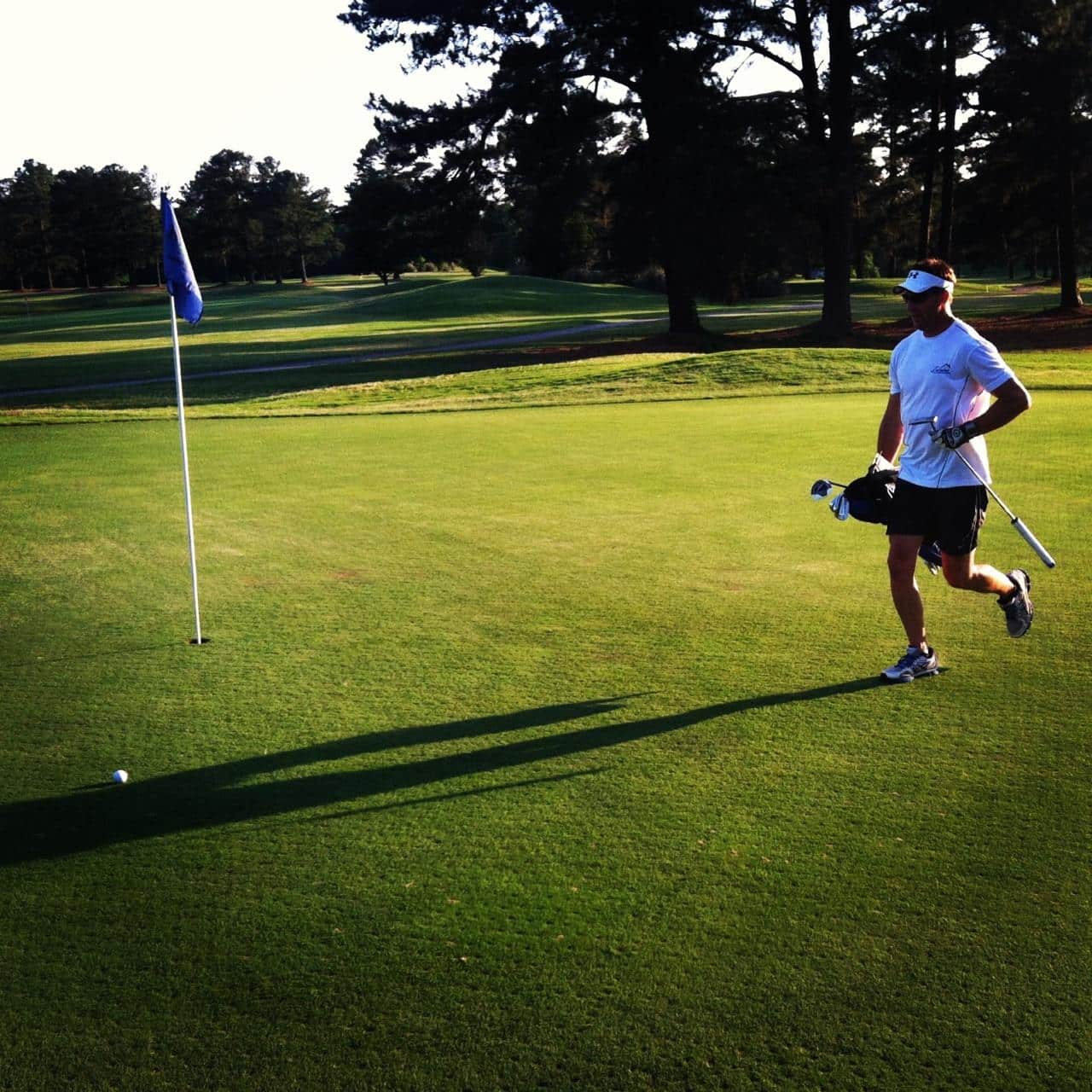 Do you like Running for exercise? Do you like playing golf?  If you answered yes to both questions, then you would be a good candidate for Speed Golf.
Speed Golf is said to begun in 1979  when former American record holder in the mile (3:47.69 in 1982) Steve Scott ran around a golf course in 29 minutes and 30 seconds shooting a 95 with only a 3-iron.
Speed Golf International is today the organizing body for the Sport, and by the way who said golf was not a sport? Try Speed Golf. Founded by Tim Scott of Oregon. The way the speed golf is scored is you take the time you run 18 holes of golf and add it to the score you shoot to get a total #.  The fit runners will finish a round in 45 minutes depending on how long the course. The Average 15 lbs. overweight former athlete who loves golf will run it in 65 minutes. The governing body Speed Golf International holds their World Championships (Classic) at Bandon Dunes each year. The Lowest total score in last years Classic was 130.29 with a time of 53.29 minutes and a score of 77.
Local celebrity Pete Phillips of Raleigh NC started a Speed Golf League at RGA Golf Club the beginning of June 2013. They play every Wednesday at 7pm during the summer. It is a lot of fun and worth giving a try. Bonus- you get to have a few beers after the round. Pete's advice, "wear running shoes".
In Speed Golf International News- Pete Phillips also placed 2nd at the Eastern Speed Golf Open in Richmond June 30th with a score of 129.13 with the low score of the tournament 75 and a time of 54.13. Pete a storied amateur golfer beat out many of the worlds top Pros including International Speed Golf Founder Tim Scott.
Rules and etiquette are generally the same for speed golf and regular golf with minor exceptions.
In the interest of time, you are allowed to putt with the flagstick left in the hole.
Unless otherwise told by a tournament committee, speed golfers are expected to rake bunkers, fix ball marks and conform to normal golf course dress code. Although, most speed golfers will wear running shoes instead of golf shoes.
In the case of a lost ball or one that is hit out of bounds, players are permitted to play it like a lateral hazard because it was thought to be too severe of a penalty to have to also be penalized the additional time to run back to where the original shot was played.
Aside from the normal 14-club maximum, there is no rule about how many clubs you are allowed to bring. However, players typically carry 4-7 and run with the clubs in a small Sunday bag.
By:  Claude Pope