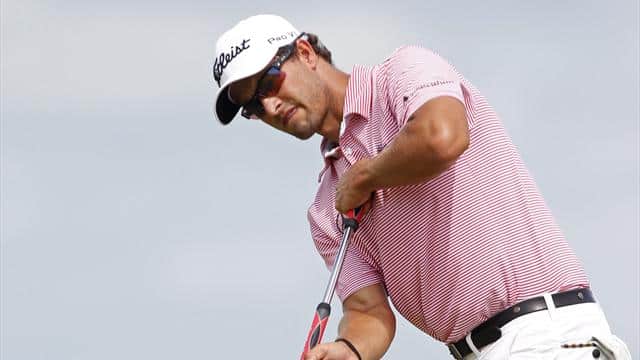 Six months after the proposed ban on anchoring the putter to your body, the governing bodies in golf announce that the ban will be effective starting Jan 1 2016..
The new Rule 14-1b means that players who use a belly putter or long putter will no longer be able to hold the butt end of the club against their bodies while making a stroke, although the clubs will still be allowed — provided they are not anchored.
Four of the last six major champions including Webb Simpson, Adam Scott, Keegan Bradley, and Ernie Else have all been using the "illegal stroke" Some players like Tim Clark having been using the stoke for their entire lives and this ban will likely end the careers of some touring professionals.
Tim Clark says, "What we have here is a different method of putting," Clark said in March. "It's not wrong. It's not against the values of the game. It's still a stroke. People who come out and say, 'It's not a stroke, you don't get nervous,' I can't believe that. I've been using it for 15 years. I get nervous. I miss putts under pressure. Putting essentially will always come down to 99 percent brain and mindset and confidence. "If I felt I was cheating, I wouldn't be using it."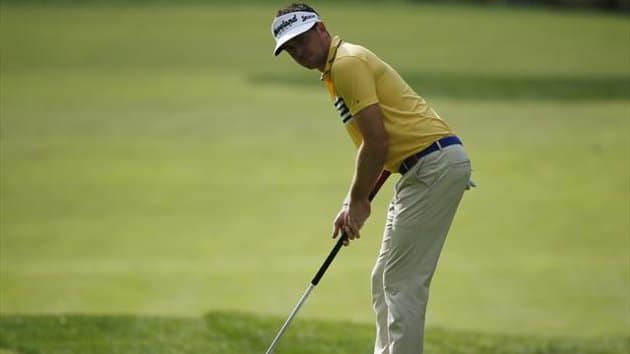 The issue that the PGA Tour has is that they have already endorsed the anchoring stroke and spoke out against the ban. Tim Finchem the Director of the PGA Tour said two months ago that the Tour would not ban the putting stoke even if the USGA and the R&A choose to do so. This could lead to different rules for different major championships. The Masters could allow the anchoring stroke, the US Open would not allow it, the Open Championship (British Open) would not allow it and then the PGA Championship would allow it.
One of the hardest issues to argue is the lack of statistical evidence that players using the anchoring stroke have an advantage over players free swinging the putter. As Tim Clark said, he still gets nervous and misses putts just like the rest of the players on tour.
The Ban on anchoring does not go into effect until 2016, and the PGA Tour executives will take their time before making a decision. There is the possibility that the PGA Tour could have their own rules and the USGA and R&A could have theirs. This could effect the growth of the game and the ability for people of all ages to enjoy golf. Lets hope that this ban does not stunt the growth of a game that gives millions of people the opportunity to get outside and enjoy the day.
By: Claude Pope